Our catalogue allows you to explore our extensive catalogue featuring a diverse array of foam solutions to meet your every need. From cozy foam mattresses that cradle you in a blissful slumber to sturdy foam blocks and sheets for various applications, we have it all. Our peel foam and cut-to-size foam offer ultimate convenience, while chip foam provides versatile solutions for your creative projects.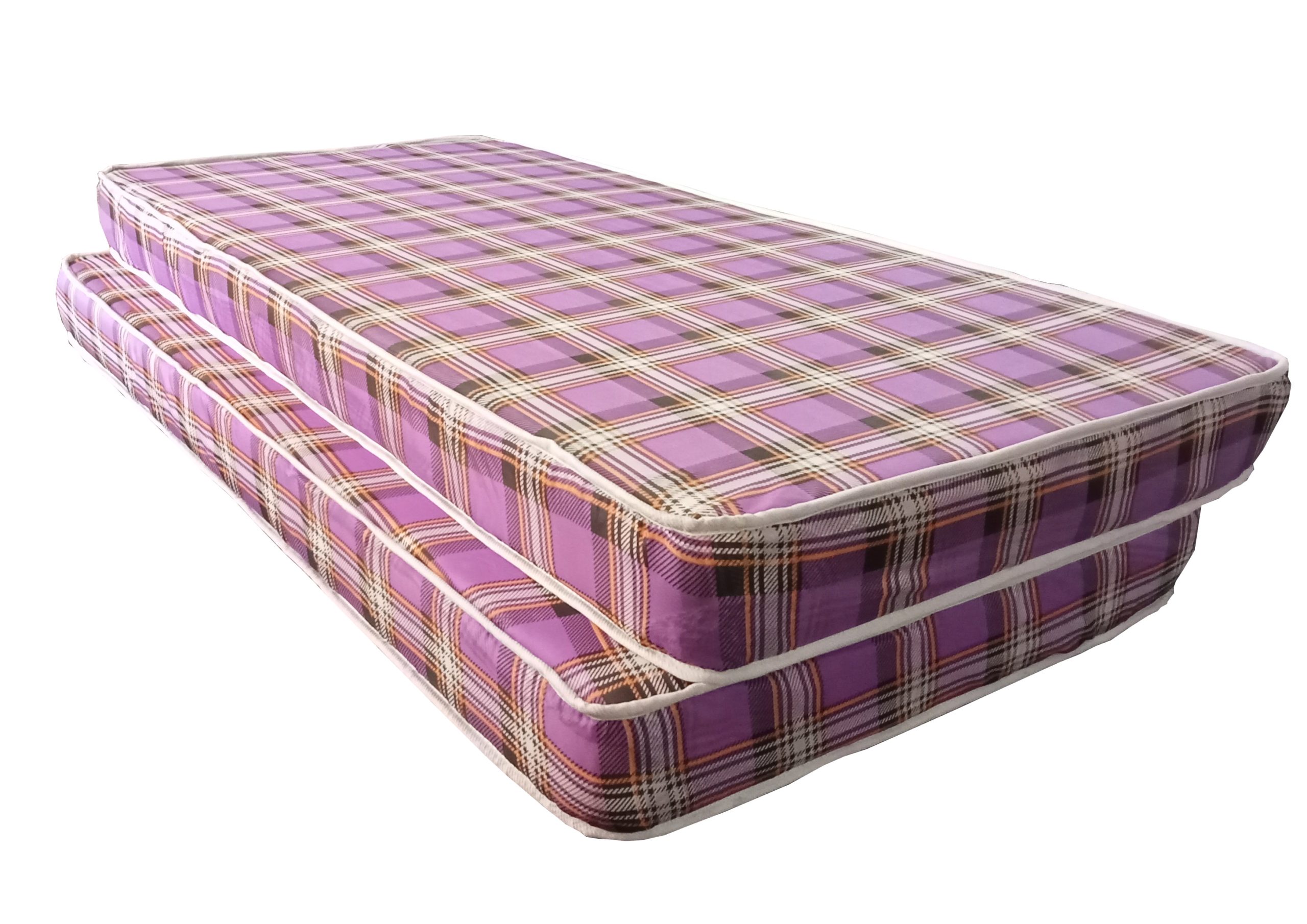 Entry level foam mattress for short term use and are covered with spunbond fabric. 
Medium density range mattresses are for individuals who require mattress for children , students young adults and camping.
High density range mattresses are for those individuals who require good quality foam mattress and utilized for the long term. 
Our newly developed Eurolux Hotel Range consists of our highest-quality Foam. A Multilayered  Mattress system that incorporates different materials and technologies in Multiple layers to provide a balanced combination of support and comfort. 
We manufacture base sets for all our range of mattresses with wide range of qualities Some of the materials include : Spunbond, Polycotton, Jacquard, Suede and Bamboo fabric
Polyurethane Foam Sheets are amongst the most versatile foam in the market. The foam comes in different (Densities). Ranging from Soft to firm. 
Outdoor Furniture and Childrens Range
We specialise in outdoor cushions and waterproof pvc mattresses for schools, creches and hospitals.
Europa Foam also caters for steel bunk beds and toddlers baby cot furniture according to your requirements.
We also cater for the high end of market and manufacture the exclusive orthopaedic and various multi-layer mattresses. We utilized high density and various compressed foams with other memory or gel foam for added comfort. The fabrics we utilized is the jacquard or bamboo other cotton fabrics are available upon request.
We manufacture and source the best steel bunk beds in the market and supply to schools, hostels, prisons and various government institutions. Only the highest grade products are used in the manufacturing of these units availible in various sizes and option
We manufacture rebond foam which is chip foam compressed together making it a solid block. Europa Foam makes these in various densities from chip 45 to chip 80 density.
We care for our environment by reducing the pollution on the planet by recycling all offcut foam and granulate it back to chip foam.
This chip foam is then supplied to the sofa and pillow manufacturers.
Convoluted polyfoam, also known as egg-crate foam, and or eggshell foam. Is a type of foam with a distinctive surface texture. The foam is characterized by its peaks and valleys which create a series of convoluted contours on the surface. Popular for mattress toppers adding some extra comfort. 
Our Peeling Foam comes in various thicknesses ranging from 5mm to 20mm. The width is 2.1meters and can be up to 35meters in length.  We have different densities to choose from to make it suitable for a wide range of applications.
Choose from our wide variety of Blankets in different Sizes Small – Medium – Large. We have both Single and Double ply options available, in an assortment of colours to choose from
We have obtained new CNC machinery in our quest to provide our clients with personalized custom cut options. This machinery Allows us to cut and to profile in a fraction of the time. From cylindrical shapes to profiling and slopes of all shapes and sizes.
We are very proud to be serving our Customers for over 19 years!